Cleavant Derricks is probably still probably best known for playing Rembrandt Brown on the cult TV classic, "Sliders."
We keep hoping for a reboot to happen someday.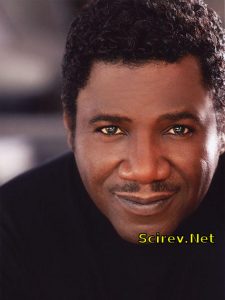 "I had the best time doing it. There was not one day I didn't enjoy working on that show," Derricks said. "I know it started to fall on its wayside—new producers came in and new writers came in—but I loved doing it and it's why I stayed till the very end. I loved the idea of multiple worlds and parallel Earths."
Derricks is currently playing The Chimney Man in Signature Theatre's staging of "Jelly's Last Jam," which runs through Sept. 11.
Remmy's story continued in fanfics on this website, in Doctor Who and the X-Men Director's Cut Part 1, and following that group of stories, in WhoSliders vol.1 .
Source: Fairfax Times