Disclaimer: Doctor Who is owned by the BBC etc.
Bean Here, Bean There…
A Dr Who / Mr Bean Crossover Drabble
Starring Rowan Atkinson as the Ninth Doctor (Comic Relief 1999)
If you missed it you can view it here:
It happens during the Mr Bean episode #104 The Return of Mister Bean… which be viewed here too:
At a popular department store in Oxford Street, London, Mr Bean was going to buy lots of goods – junk and stuff such as a saucepan, some rather sharp knives, a pair of gloves which he piled up on the counter. He ended up instead following someone to the restroom.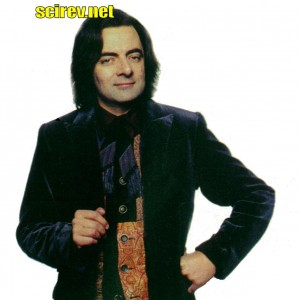 A moment later, the TARDIS wooshed noisily, materialised, and the Doctor emerged.
The shopkeeper, confused, asked the Doctor "You! Are you going to pay for this stuff you put here on the counter or not?"
"Hello, I'm known as the Doc-turr, I mean Doctor" grinning sheepishly to the shopkeeper and his assistant.