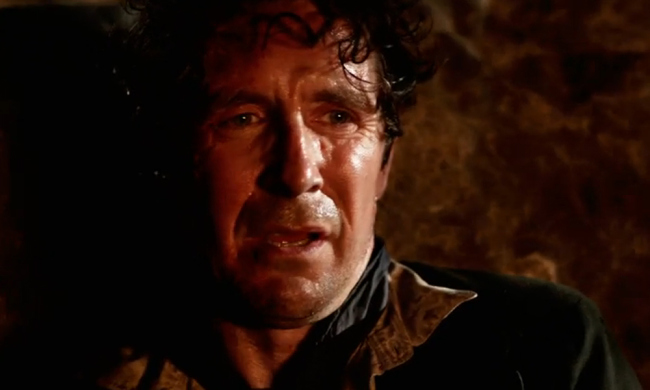 SPOILERS!!! Finally he's back!! YES!!
It's Paul McGann who is back to Doctor Who on tv – well more precisely in the prequel called THE NIGHT OF THE DOCTOR that is online in Youtube, uploaded by the BBC.
Paul McGann starred as the Eight Doctor in the 1996 TV MOVIE for just one tv outing. He has been in a number audio plays but as we all know, it is not same thing as the visual medium.
He's great as ever. This is worth watching. I won't spoil it further.
It's a good idea to rewatch BRAIN OF MORBIUS.
And if you feel like, the TV MOVIE with Paul McGann.