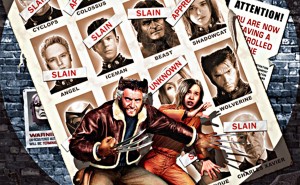 A teaser trailer has been released for X-Men Days of Future Past and a trailer was released for Captain America Winter Soldier. These movies are highly expected by fans. The full trailer for X-Men DOFP will be out tomorrow.
X-Men Days of Future Past will be in cinema halls in July 2014 while Captain America Winter Soldier will be out in March 2014.
Winter Soldier uk Trailer:

UPDATE! The Full Trailer has been released!

Don't forget to order your X-Men And The Wolverine Adamantium Collection [Blu-ray]
!